There has always been a special bond between humans and animals. There are legends of heroes who were always followed by their faithful animal companions. Animals have helped people in so many differen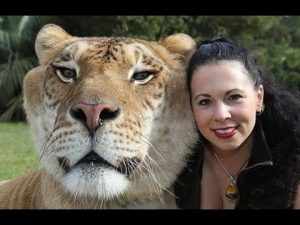 t ways throughout history, either as transportation, guardians, food, or pets. When it comes to pets, dogs and cats are the most common, but some people prefer having some unusual pets. Here are some suggestions for those who would like to have an exotic pet.
First of all, you should know that there are certain animals you cannot own because it's illegal. S
uch animals belong to endangered species, so if you want to have a bald eagle or a panda, bad luck for you. Also, we will not consider those animals that only wealthy people can afford, such as a Bengal tiger or a shark.
Horses
One of the most common exotic pets is a horse. It may not seem so exotic since it has been part of many households for years. But if we think about urbanization and the growth of large cities, it has become harder to keep a horse. Can you even imagine a horse living in your apartment in New York? Nowadays, horses can be kept only in rural areas, on farms and paddocks.
Creepy crawlies
When you hear the words creepy crawlies, you probably don't think of somebody's pet.  Well, some of the most common exotic pets are spiders. Yes, a creature whose presence would frighten so many people is one of the most popular pets. Spiders are usually kept in terrariums, but they are sometimes let out for a stroll. You might think that spiders are dangerous or even poisonous, but some people regard them as cute just like a puppy or a kitten.
Snakes
In some cultures, snakes are seen as the embodiment of all evil. We might recall the story of the snake that offered the forbidden fruit to Eve in the Garden of Eden or the pet snake of Voldemort, the evil wizard from the Harry Potter series. In spite of all these negative associations, snakes are the third most popular exotic pet. Some people just love them for their unique bodies, their behavior or any other reason there might be.
The bottom line is that animals are not so different from us. They all need a home and care whether they are cats, dogs, fish, horses, spiders or snakes.  
Horses are said to be the last animals to have been tamed by the human race. For a true horse lover, it is no mystery that horses are not as tamed as one could think. There is something mysterious in their eyes combined with the stubbornness they carry. Horses are living creatures, just as any other creature on the Planet Earth, and when a person looks at a horse for the first time, one can notice the stubbornness and mystery in its eyes.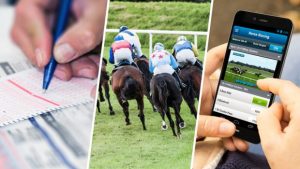 Due to the impossibility to tame horses completely, horseback riding has always attracted people as something special and unique. Because of its speed and the ability to run fast, horses and horse racing have attracted people as something amazing and thrilling.
Since the Roman times, horse racing has been popular all over the world. People of all ages and social status gather to admire the gracefulness of horses. The special bond that the jockey has with his/her racehorse is another thing people admire.  Jockeys are considered as special as their horses because of the way to tame the horse and control its speed.
Aside from playing online casino games with horse themes (or just bingo games), the chance to make money on the result of horse racing is what excites and attracts people even more. In the past, punters had to go to the tracks to place their bets, and for some, that seems complicated. However, the modern times brought the modern technology, so, nowadays, people can place their bets at the comfort of their homes without stepping a foot on the track. Online gambling has made horse race betting easier and it placed it on the top of the list of betting sports.
WHAT MAKES HORSE RACE BETTING SO POPULAR?
PAYOUTS
Payouts are very high in horse racing which, furthermore, makes betting on horse racing very popular. If you place 100 pounds on a racehorse, you can walk off with 1100 pounds if the odds of that particular horse to come in first are 10 to 1. If the odds are better, you can get more money!
PREDICTABILITY
What is predictability? Predictability is the ability to predict the result of a bet. Predicting the result of a horse race is considered to be a lot easier compared to other sports. You are wondering why? Firstly, there is a lot of information which you can receive on the racehorse, on the jockey and on the race itself. This can help you make your bet and have higher chances to win.
TYPES OF BETS
There is a variety of bets you can choose from when betting on horse racing. Due to the range of bets, people of all interests and social statuses are attracted to horse race betting. The most popular type of horse race betting is definitely betting on the winner of the race. The place bet and the show bet, the Exacta bet, the Quinella bet, the Trifecta, and many others are also very popular bets.
POPULARITY
Horse racing has always been popular. The more popular it becomes, the more people become attracted to horse racing. Nowadays, horse racing is one of the most popular sports all around the world, and especially in the UK. The more people become interested in horse racing, the betting would become more popular, and, hopefully, it will become more and more popular in the future. And the possibility to earn more money will become higher and even more reachable for people.
[Top]
Horses are indeed beautiful animals with a lot to offer. Their strength and stamina, and even stubbornness in their eyes amaze everybody, and not only horse lovers. For those who are experts at horse riding, horses are kind animals, easy to communicate and tame. However, for those who have seen horses only in movies, horse riding can be scary and stressful. Riding a horse can turn into a stressful experience if you are not familiar with the rules of horseback riding.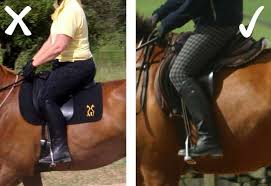 In order to fully enjoy horseback riding, you should embrace every single moment of your first time riding. It is very important to have a proper guidance and to listen to your instructor carefully. The environment where you are supposed to ride it should be safe and everything needs to be set and ready for you. Even though this sounds rather dull and tiresome, in order to avoid any accidents one must follow the rules and instructions carefully.
So, how to ride a horse for the first time? In the following paragraphs, we will offer 3 tips for your safe ride!
TIP NUMBER ONE: HAVE A PROPER HORSE GEAR ON YOU!
We know you want to look your best when you have your first horseback riding. However, wearing a mini skirt, tight pants, slippers or beach sandals is not recommendable for a first horseback riding.
Wear proper shoes and long pants when you ride a horse and not only for the first time, but always. It would be ideal if you could wear cowboy boots or shoes with a short heel in order to avoid slipping your feet through the stirrups.
Wearing scarves, purses, bracelets is completely unnecessary. If it gets tangled in the horse, or even the saddle it can scare the horse off, and it can cause an accident. Instead, wear a helmet and protect your head, because even though you have the instructor with you, you never know what could happen, so it is better to be safe.
TIP NUMBER TWO: ALWAYS GREET YOUR HORSE
Horses are not toys nor bikes or cars that you can control at your will. Just like any other living creature, horses can be tired and nervous. They do not have to like at the first sight, and you can scare them. Thus, in order to make a connection with your horse at the very first sight, when they introduce you to the horse, great it, one simple greet can save your life.
Greeting a horse is easy. Just extend your arm and offer the back of your hand for the horse to small. When the horse touches the back of your hand with his nose, you completed horseman's handshake successfully.
TIP NUMBER THREE: BE CONFIDENT
There is no need for you to be nervous when horseback riding. If you are nervous,  the horse will be nervous too. So sit up straight and relax. Show your horse that you are confident and ready to ride it.
Horseback riding is the best experience you can have. Listen to the tips, greet your horse, wear proper clothing and footwear, do not be scared or nervous, and just enjoy.
[Top]